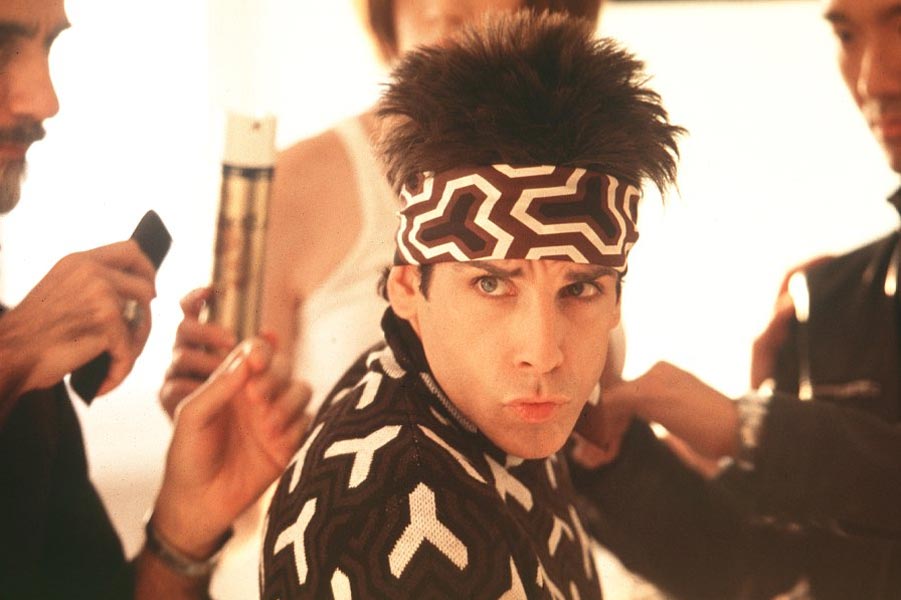 It is one of the genres most despised by those who say they know about cinema, but it is one of the most loved by the general public. While some are films of questionable quality, others are products of genuine comedy geniuses: we're talking about the genre of zany movies. Whether it's easy and grotesque entertainment, or whether it's a genre that maintains a certain originality and primitive character, i demented comedy films there they elicit a laugh without making too much effort. And they also gave us real ones cult.
By now among the American genres par excellence, demented cinema has exploded with National Lampoon's Animal HouseOf John Landis. A film that also has the merit of having given birth to a particularly appreciated sub-genre such as wacky movies about American colleges. What's more insane than listless and stranded students? Or brotherhoods? What does it tell us about the USA? Often these films hide an anarchic force and a strong tone behind the comedy criticism towards American culture.
Later, the genre also found space English comedywith characters like Austin Powers oi Monty Python, up to the expansion with contaminations with science fiction, horror, action and any other classic genre of cinema. However, demented comic cinema remains basically a grotesque and over the top genre, made up of extreme situations and bizarre characters. For those wishing to delve into this type of film, rediscovering its best specimens, AndHere is a list of the top ten zany movies to see.
Goofy comedy movies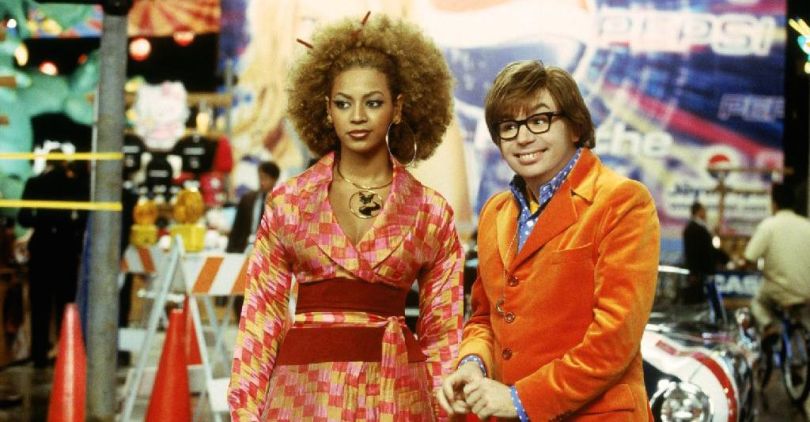 Let's start with the fundamentals: the classics of English parody and demented comedy. A beautiful triad of demented films:
10) Young Frankenstein1974, Mel Brooks. Dr. Frankenstein, an established neurosurgeon, does not like to be associated with the famous relative. One day, however, he is invited to go to Transylvania, for reasons related to his grandfather's will. He will get closer to his roots, deciding to steal a corpse and try his predecessor's experiment again.
9) Austin Powers in Gold member2002, Jay Roach. Doctor Evil has allied himself with the Dutch Goldmember with the aim of taking over the Earth, with a plan that involves time travel and the kidnapping of Nigel Powers, Austin's father. To stop the two evil and wacky antagonists, Austin travels through time, and is helped in the enterprise by his old flame Foxxy Cleopatra.
8) Monty Python and the Holy Grail, 1975, Terry Gilliam And Terry Jones. Perhaps the most famous of the Monty Python films. A parody of the Middle Ages and the story of King Arthur, framed by a murder that took place in the present. Arthur leads his knights on a quest for the Holy Grail, during which they face terrible trials: a tenacious Black Knight, a three-headed giant, a mad wizard, and the Knights who say Ni. The legendary quest becomes a series of comic characters and gags.
American goofy movies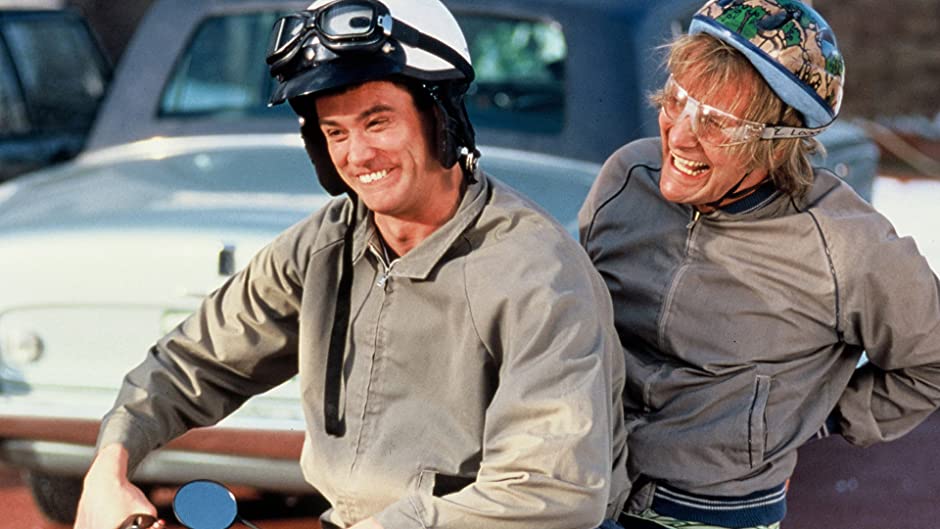 Goofy films are one of the quintessential contemporary American genres, and have brought memorable actors and symbols of contemporary comedy to the big screen: Jim Carrey, Ben Stiller, Owen Wilson And Will Ferrell. To continue, here are the cult American zany films of the 90s and 2000s:
7) Ace Ventura – Pet Detective1994, Tom Shadyac. Ventura is a private investigator from Miami specializing in the recovery of lost or kidnapped animals. When Miami Dolphins mascot Snowflake is kidnapped before the Super Bowl, Ventura is hired to solve the case.
6) Zoolanders2001, Ben Stiller. Derek Zoolander is a vain and somewhat clumsy model, but with a good heart. Sadly, his golden years seem to be over. After retiring from the catwalks, he ends up involved in a plan by two ruthless fashion giants to assassinate the Prime Minister of Malaysia, a progressive who wants to introduce measures to eliminate child labour.
5) Dumb and dumber1995, Peter Farrelly. Two crazy roommates: Lloyd is a limousine driver and Harry is a show dog curator. When Lloyd drops off a beautiful woman named Mary at the airport, they come across a suitcase full of money that she appears to have accidentally left at the airport. They decide to reach the woman in Aspen to return her money, but they don't know that she is dealing with a kidnapping…
Goofy movies in college
Genre inaugurated from the seventies by animal housethis became a favorite genre of those who grew up in the early 2000s thanks to the famous American Pie. They talk about sexuality and anarchy, rebellion against the institutions and, in general, in an absurd way about the complex process of growing up from youth to adulthood. So let's see in detail the two cornerstones of this trend.
4) animal house1978, John Landis. Two young freshmen can't wait to join a fraternity at their college. They are accepted only by the ramshackle Delta Tau Chi, made up of repeating students with disastrous conduct and an anarchic spirit.
3) American Pie1999, Paul Weitz. Jim, Kevin, Paul and Chris are four friends who are about to graduate from high school and are obsessed with their virginity. After another unsuccessful party, they decide to make a mutual aid pact in order to have sex before the end of the school year. The last chance is the party at Stifler's house by the lake, where everyone goes after prom.
The best recent goofy movies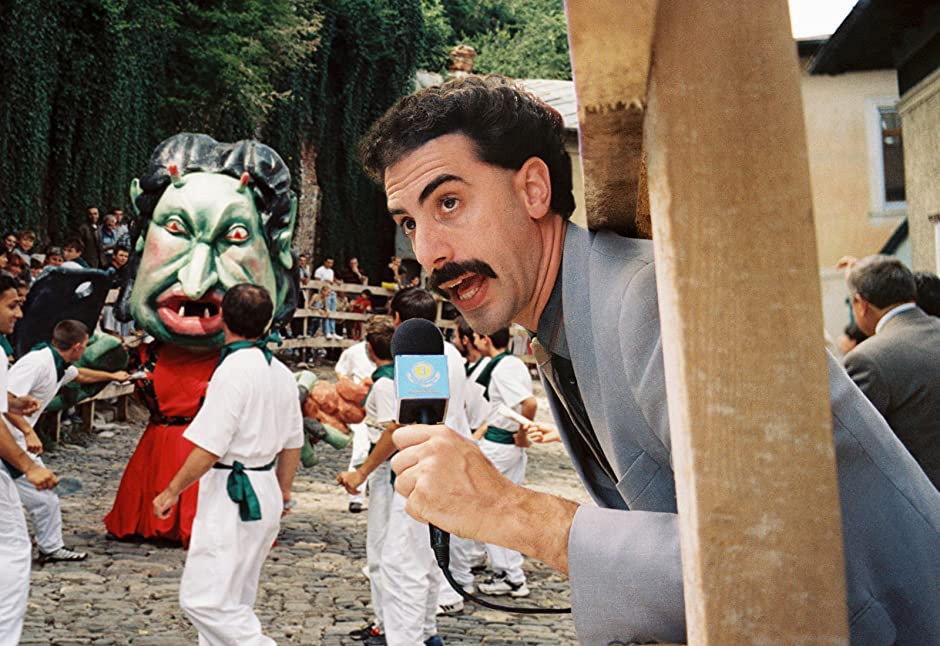 So far, titles have been listed quite back in the years, but which are still undoubtedly the best examples for the demented genre. However, even in recent years, films of this type have been made based on the teaching of those films, capable of renewing the canons of reference to propose new absurd stories. Here are two great examples of recent goofy movies.
2) Tropic Thunder2008, Ben Stiller. A group of spoiled and narcissistic actors go from acting in a war film to taking part in a real conflict in the jungles of Southeast Asia. Stiller, one of the greatest exponents of this genre, made this film in 2008 that makes fun of war films and also the entire Hollywood film industry. Tropic Thunder is still today a pure concentration of demented comedy.
1) Borat2006, Larry Charles. Kazakh TV presenter Borat arrives in the United States to tell one of the largest and most fascinating countries in the world, in the company of his crew. But his main interest will be to find and marry Pamela Anderson. Sacha Baron Cohen he proved to be a worthy heir to this type of film (as well as being an excellent dramatic actor). Borat it is still today an unsurpassed example of a recent demented film.
Filzany movies which can be easily found on the platform Netflix. These are extremely hilarious titles, starring some of the great actors of this genre and with stories that simply border on insanity.

Year one2009, Harold Ramis. Two primitive slackers embark on a journey through the ancient world after being driven out of their village. Jack Black And Michael Cera they star in this wild primitive adventure, encountering every absurd and comically stupid situation possible.
Get high for the holidays2015, Jonathan Levine. Ethan, Isaac and Chris have been friends since childhood. Now that they're adults, they organize one last reunion and to make it as memorable as possible, they set out to find the Nutcracka Ball, the holy grail of the holiday season. Crazy and Christmas, a perfect combination for an absolutely irresistible film.
Scary movie2000, Keenen Ivory Wayans. Some students become accomplices in a murder and are sworn to secrecy. After a year, someone starts threatening one of them, proving to be aware of the crime the youngsters have committed, until one girl is killed by a masked man armed with a knife. The P

anico thus begins to snake around the university campus.

The film is the first in a successful saga that parodies the most famous horror films of all time.
In addition to the films listed here, others are proposed below