Jacob Jazz is the CEO and founder of Spanish studio Celery Emblem. He had already stood out for his previous game Baobabs Mausoleum. A retro point and click adventure mixing crazy Monkey Island, Zelda Link's Awakening DX, Twin Peaks and SpongeBob. The game placed you in the town of Flamingo's Creek, a place that appears every 25 years in Albatross Road, a neighborhood that only appears in nightmares and you follow the adventures of the FBI agent (vampire) Watracio Walpurgis to try to escape this strange village. A very special crazy parody title! The man therefore puts the cover back on for a second opus just as barred which bets quite a bit on an oppressive atmosphere.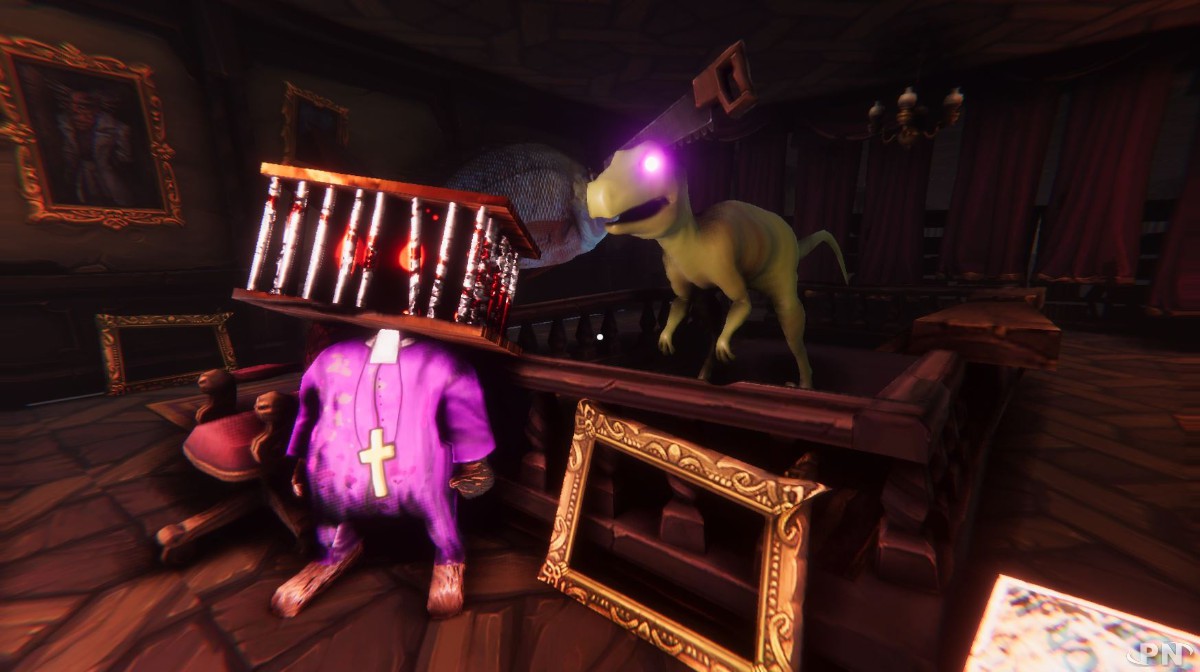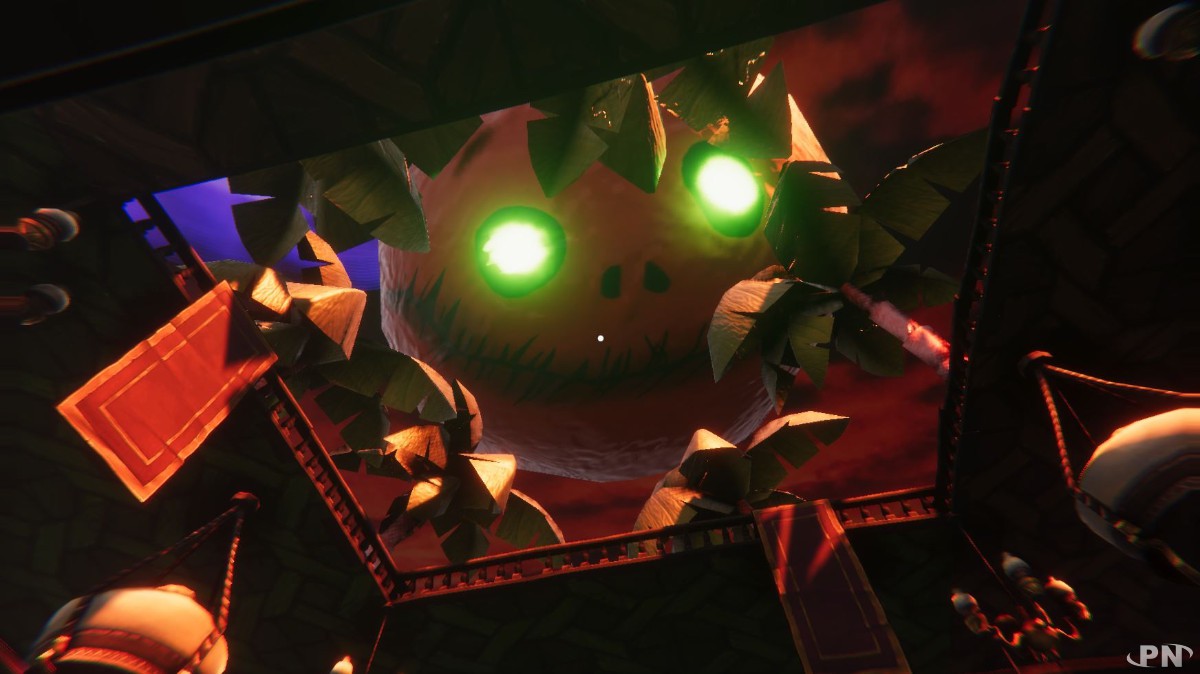 Tamarindos Freaking Dinner is intended to be a spiritual successor to Baobabs Mausoleum, released on Switch in 2018. A mix between a 90s sitcom, Luigi's Mansion and the tabletop game Clue! Tamarindos Freaking Dinner is a first-person adventure that blends horror, surreal weirdness, whimsical musical interludes, quirky humor, and a gorgeous claymation-like visual style. In the game, you follow the journey of Macario Macabro, a delivery man who works at Tamarindos Freaking Dinner and was sent to deliver pizza to Tagomago Mansion located on Moking Bird MilkyWay Heights.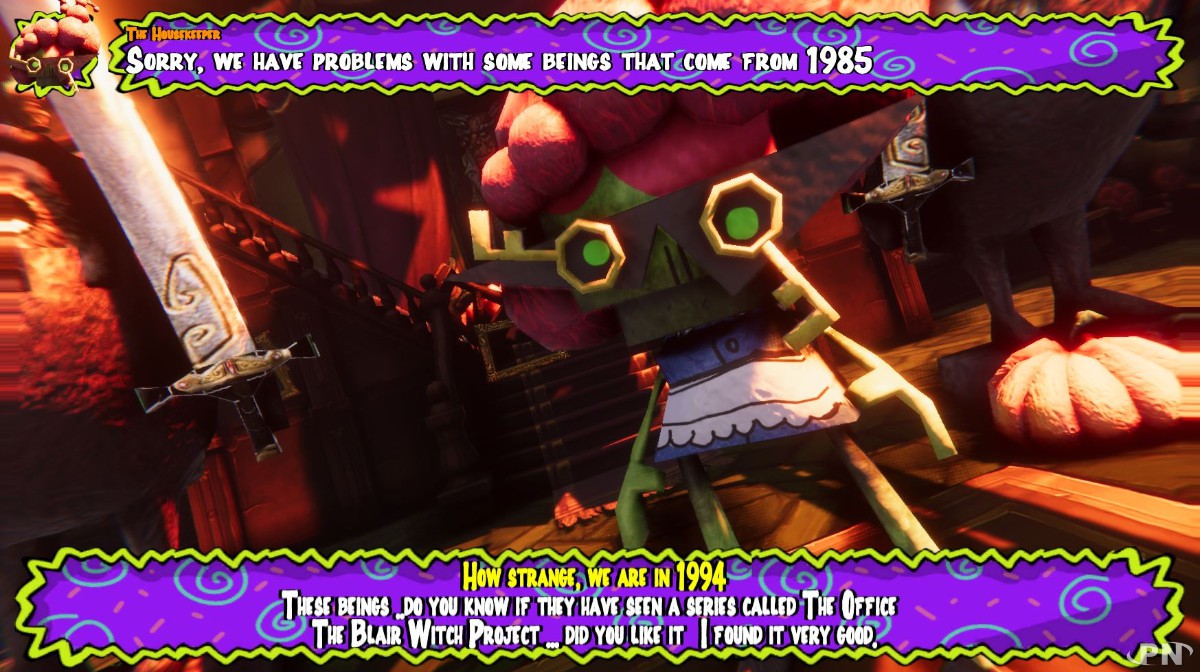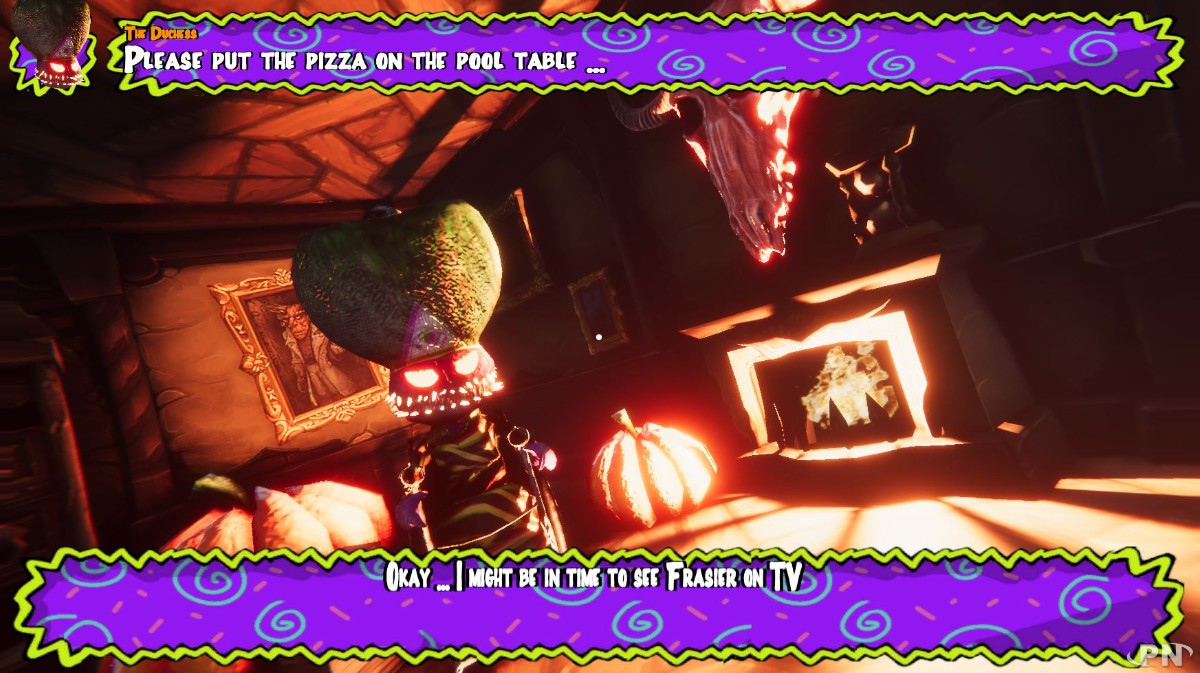 Your senses immediately put you on alert: something disturbing and demonic is preparing, the meal risks becoming you! Indeed, the manor is haunted and the countess Erzeweth Wátory de Walpurgis (the aunt of Watracio, first character of Baobabs Mausoleum!) who owns it is cannibalistic. A race against time begins to save you from death. But as you are an exorcist at heart, you will do everything to eliminate the other guests. A pitch that does not renew the genre but after all, if the title is well done, that's the main thing.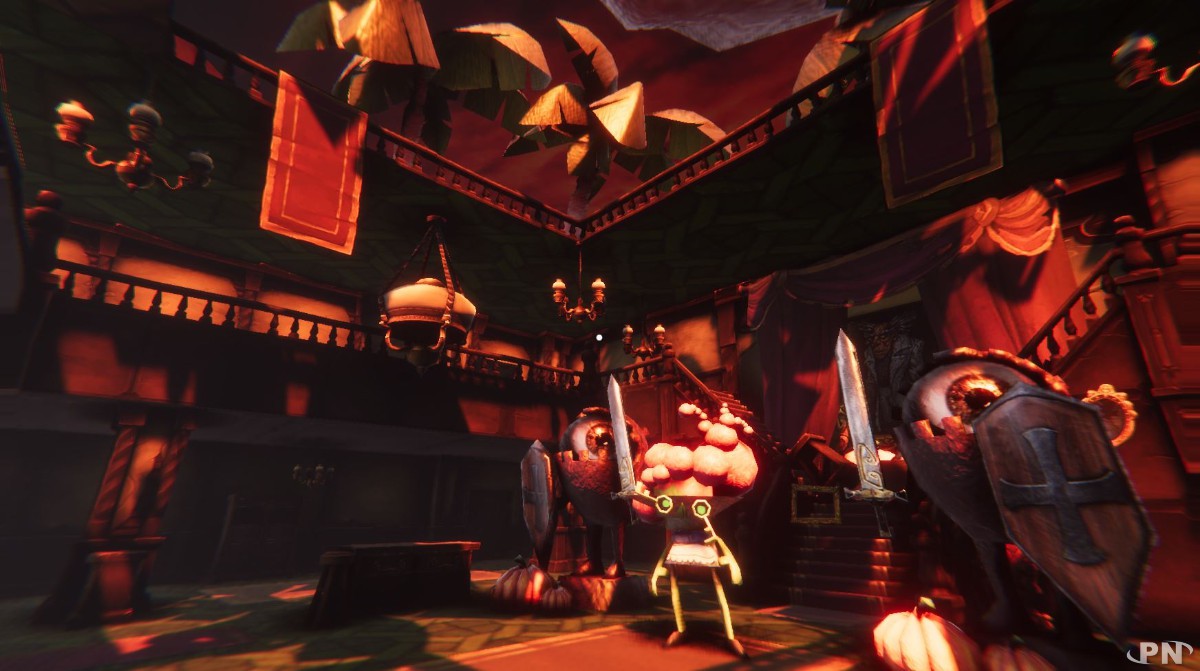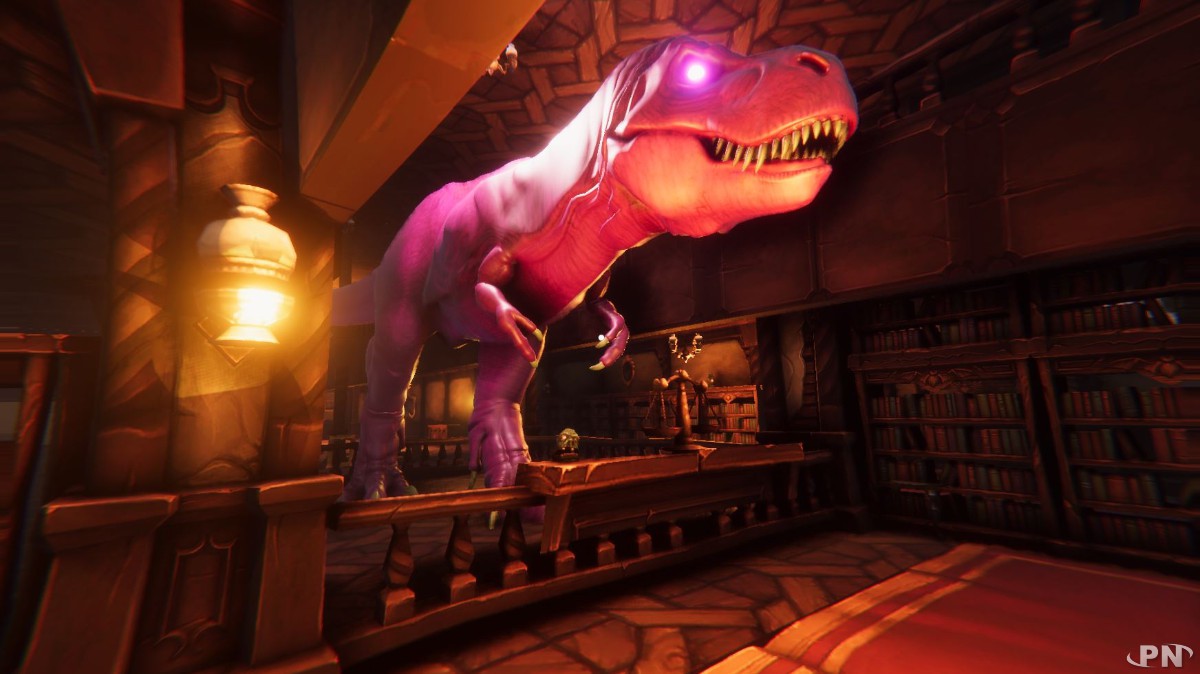 As you explore Tagomago Mansion, you'll solve puzzles, meet its seven strange inhabitants, and uncover secrets in its more than 50 rooms. But don't waste too much time because Tamarindos Freaking Dinner has a time cycle similar to Majora's Mask: you only have one hour and forty-five minutes to kill the mansion's inhabitants before they kill you!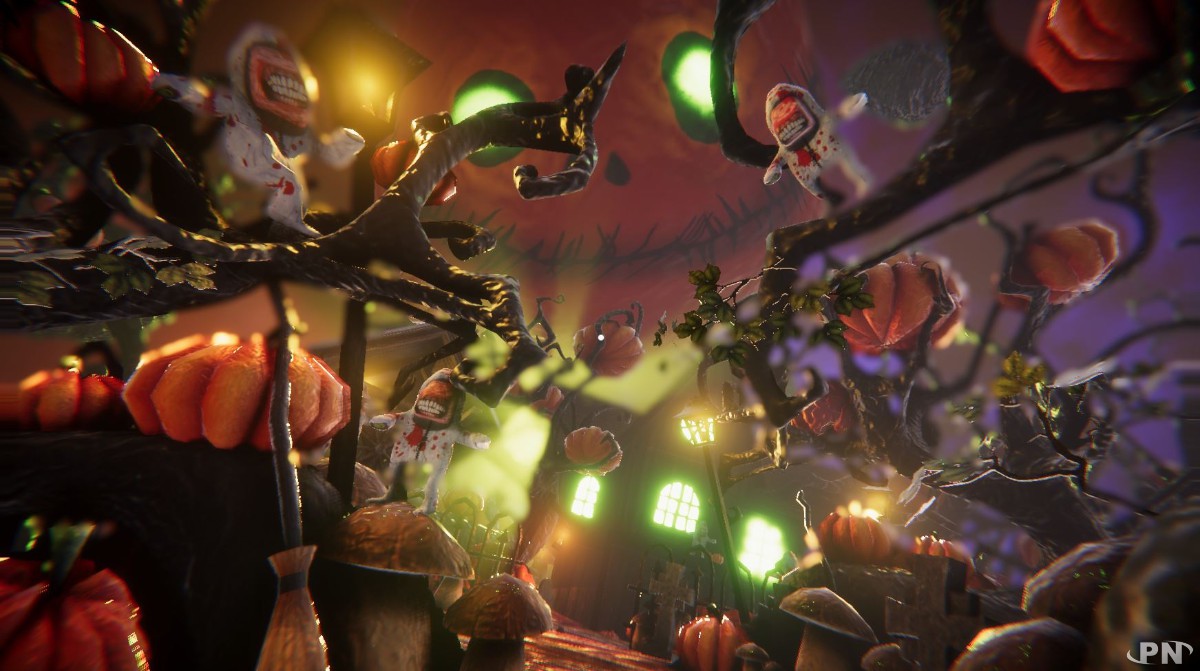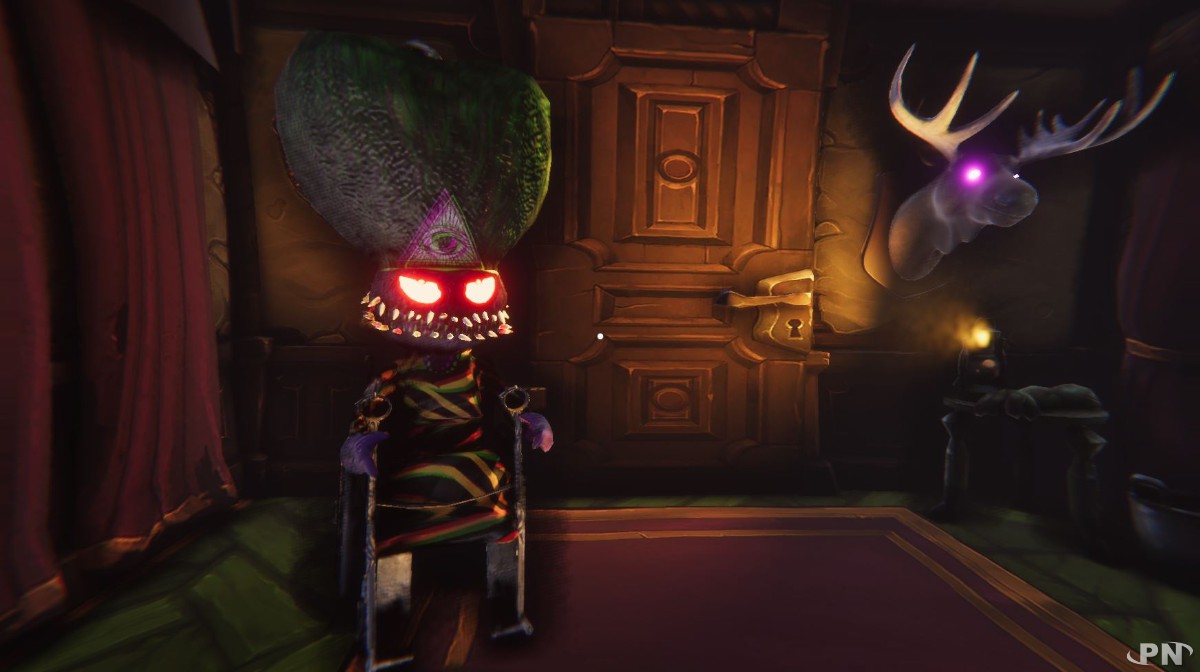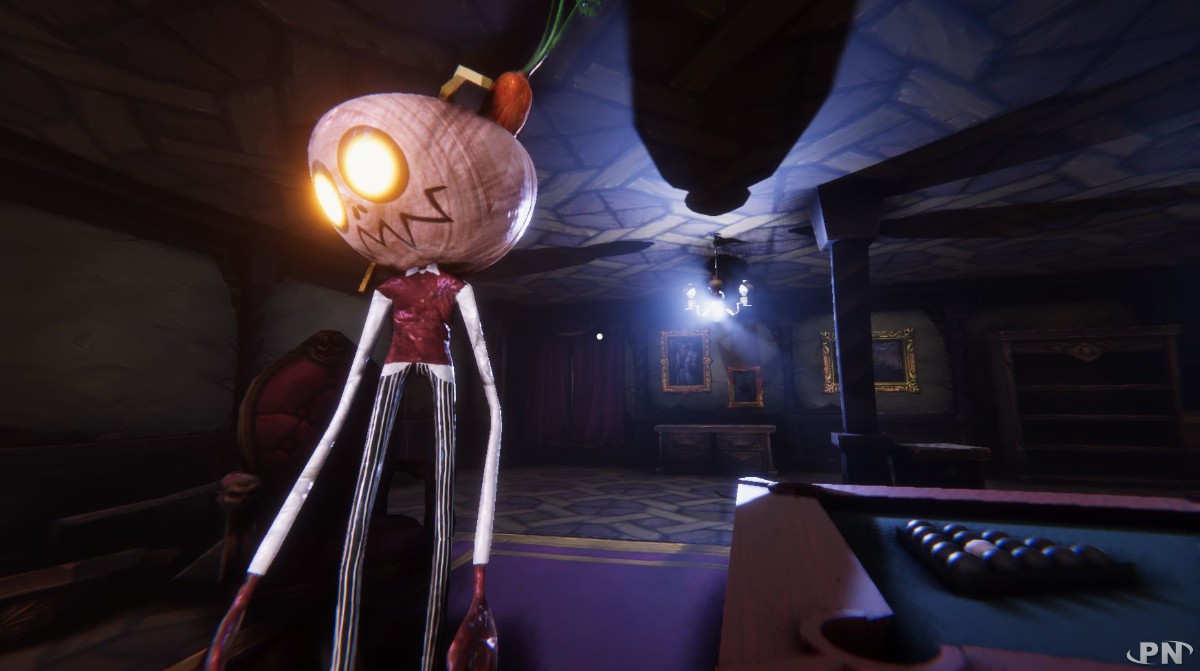 A demo is available on PC Steam, you can download it here. For the moment the game has been running in beta and French was not supported. We hope that its arrival on console will correct this shortcoming because the very quirky humor of this title deserves that we can understand it as best as possible to savor it.
Main characteristics :
– Meet the seven inhabitants on this dark and stormy night! They have been invited to this horrible mansion by the Countess!
– There is one hour and forty-five minutes left until dinner time, learn their behaviors and find a way to kill them before they eat you!
– The game has a time cycle system like Majora's Mask!
– Investigate and explore Tagomago Mansion with over 50 rooms.
– Find useless objects and others a little more useful, discover the secrets of this old haunted house and its sinister history.
– Full of secrets and skulls of people, there are maddening rooms that will blow your mind (literally).
– Better than Maniac Mansion and Luigi's!
– Help Macario with your wits and solve puzzles to put an end to these infamous sinister demons.
– There are many endings depending on the paths you take in this stinky old house full of cannibals. As if it were a Goosebump "Choose Your Own Adventure" book!
– Hilarious dialogues and stories in the style of the most famous graphic adventures! And for this occasion with laughs recorded as if it were a television sitcom from the 90s. This is the story of Macario Macabro, but what no one ever knew is that he was already dead… when he died.
We can discover a trailer below, the release date is not yet known besides a vague 2023.
Tamarindos Freaking Dinner Story Trailer04/01/2023

Source : Nintendo Everything
Tamarindos Freaking Dinner, a first-person horror game, announced for Switch < News < Nintendo Power